Skip to Content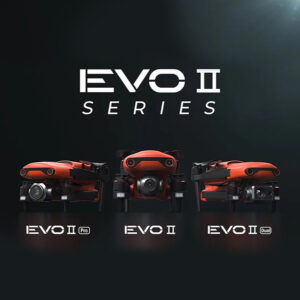 The New Best of Breed Drones
With the Autel EVO II Dual, you get the best of both worlds. From best in class 8K optical imagery with up to 8X Zoom capability to a High-Resolution Flir Boson 640 30Hz Thermal imaging camera. Featuring up to 40 Minute Flight time with its high capacity 7100mAh battery. EVO II Also features up to 5.5 Mile range with a 12-sensor omnidirectional obstacle avoidance system giving you all the tools and peace of mind you need to complete your mission safely and efficiently.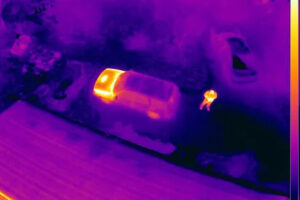 High-Resolution Radiometric Thermal
Make informed decisions by quickly identifying objects onsite using the M2EA's integrated high-resolution thermal sensor, which supports Spot Meter and Area Measurement.
High-Resolution Radiometric Thermal Features:
High Resolution 640 x 512 Thermal Resolution
16X Digital Zoom
30Hz Frame Rate
+ or -2° C accuracy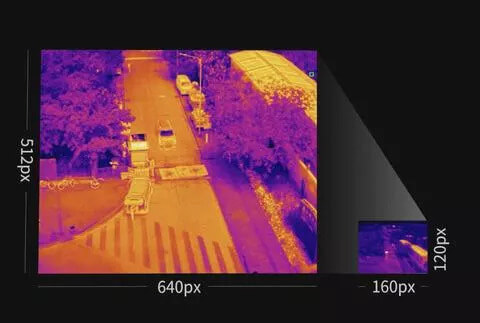 See the Results
Compare the difference between lower resolution thermal cameras at 160 x 120 to the new High Resolution 640 x 512. Combine that with up to 16x digital zoom you will get all the detail you need to make an accurate assessment of the situation at hand. This new powerhouse thermal also gives you the fastest refresh of 30Hz, giving you the most fluid motion. The smallest most powerful DJI Thermal camera to date.
Zoom in to Stay Safe
Capture clear images and videos from a safe distance. The M2EA's high-resolution visual camera supports ultra zoom, so no detail is missed.
Features:
48MP Visual Camera
1/2″ CMOS Sensor
4x Lossless Zoom
32x Digital Zoom
Contact Us for a Consultation Today