Skip to Content
Commercial CCTV, Cameras, and Surveillance in Southeast Massachusetts and Rhode Island
Commercial Surveillance Camera Systems With Help Inc.
Commercial businesses are targets for theft and robbery, as most have expensive equipment, valuable data, and often cash. Protect your business from crime by ensuring your property is equipped with an industry-leading, custom commercial surveillance camera system installed by the security experts at Help Inc.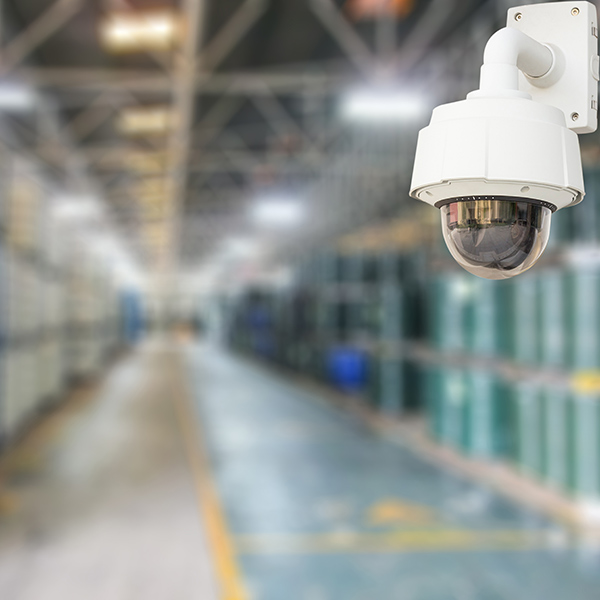 Choosing the Right Video Surveillance Option
You know you want your surveillance system to protect your commercial property against crime and element-related disasters, but what else? When evaluating systems, it's important to consider the type of camera you want, the kind of storage you need, and the areas of your business you want coverage on. Once the basics are covered, you must decide on added features you deem necessary.
Commercial Surveillance Camera Installation
Help Inc.'s commercial surveillance camera installation is quick and efficient, consisting of a few short steps, including:
Positioning: We carefully select wall and ceiling areas to ensure the cameras capture your desired space.
Installation: We install your system and then guide you through a demonstration.
Storage and Monitoring: We offer local storage and encrypted cloud storage to keep your data safe.
Troubleshooting: 24/7 services.
The Importance of Commercial Video Surveillance
Commercial surveillance systems act as your extra set of eyes during and after business hours. During the day, they protect your establishment by ensuring all operations are running as they should, with any discrepancies recorded. During the night, surveillance cameras remain focused in case an intruder tries to enter or a disaster occurs, such as a fire or a flood.
Surveillance Camera System Features
Our selection of surveillance camera system features includes:
Highest resolution cameras available for your budget.
Custom video camera configurations
Remote video management
Notifications and alerts
Boost Your Business Safety Plan With Help Inc.
A surveillance camera installation is an excellent way to boost your business safety plan, but for maximum security, a business should also have an integrated fire alarm and security system. The professionals at Help Inc. offer all these services under one reliable company. It's our mission to keep your commercial property safe in every way.
Let's Discuss Your Business Surveillance Needs
Ensure that your operations perform to their full potential during the day and that your business is completely secure throughout the night with Help Inc.'s surveillance solutions. We have the experience, devotion, and skill to provide you with the dependable commercial surveillance system your property needs. Contact our friendly team today to discuss how we can optimize the security of your commercial property.
Contact Us for a Consultation Today