Skip to Content
Residential Security in Southeast Massachusetts and Rhode Island
Security Services With Safety Experts
Our Southeast Massachusetts and Rhode Island customers often have an array of security concerns, including the weather-related hazards we're accustomed to in Massachusetts and the risk of intruders. At Help Inc., we offer integrated security solutions that protect residential properties from all potential dangers, ensuring our customers can live peacefully, with more time to focus on enjoying their homes.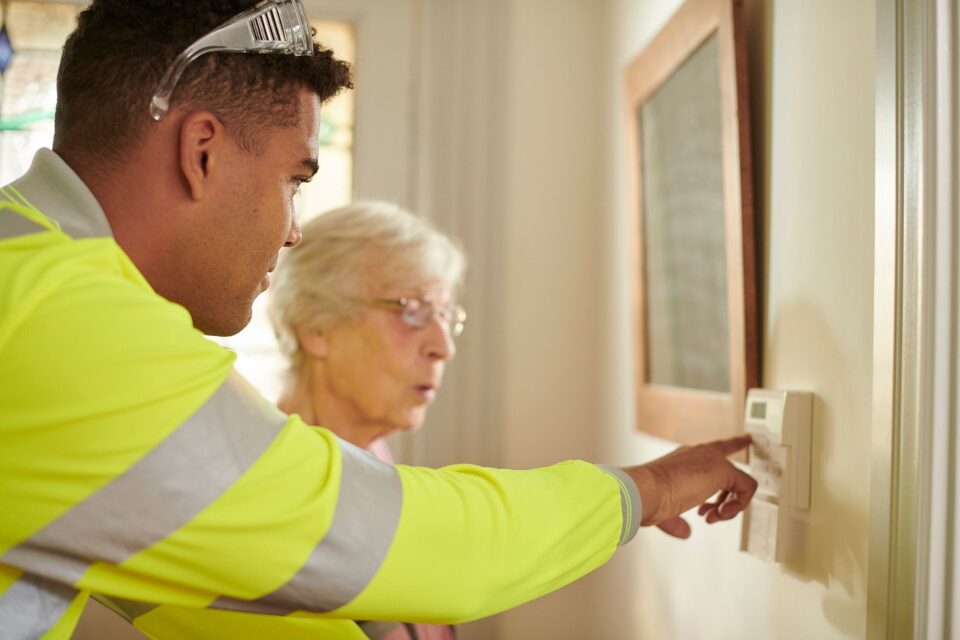 Monitor Your Home
Our security solutions grant homeowners the freedom to monitor and control the security of their homes anywhere, anytime. Using smart home integration and a dedicated cellular connection that remains secure even if the phone line is cut or the power is out, our system allows you to arm and disarm your home, receive instant activity alerts, and speak to your guests even when you are not on your property.
Proactive Safeguards
Our security systems are comprehensive protection solutions that encompass every aspect of optimal safety. Our systems are fully equipped with easily adjusted settings to ensure your property responds automatically in an emergency, offers notifications if you forget to arm your system, and instantly alerts you when an alarm is triggered.
Industry-leading Security Services
Home security is of utmost importance and is only as reliable as the professionals who oversee your home protection solutions. At Help Inc., our certified security experts offer 24/7 monitoring backed by dependable technology to ensure your property remains protected by safety specialists who prioritize your well-being above all else. We even send life-saving alerts in the path of weather-related danger.
Choosing the Right Home Security System
Choosing a home security system tailored to your needs is crucial. A security system that allows professional monitoring and self-monitoring gives you added comfort and dependability. Smart home integration has become increasingly popular due to its convenience and cellular connection reliability, allowing you to stay up to date without interruption.
Enhance the Comfort of Your Home
Help Inc. is dedicated to enhancing your home experience with professional services that make your house a home. Our premier fire protection services offer homeowners peace of mind and unmatched safety and support. Our audio-video solutions amplify your home experience with enjoyable features that bring your family together.
Prioritize the Safety of Your Property With Help Inc.
Allow yourself to have peace of mind by trusting our skilled security service technicians to install a security system that encompasses every component of a protected home. For more information on how our team of experts can enhance your quality of life or to schedule your free consultation, contact our friendly professionals today!
Contact Us for a Consultation Today