Skip to Content
Commercial Access Control Solutions
Manage Access To Your Property
A commercial access control system is a system that enables property staff to control who can access a building and certain areas within. Commercial door access control systems allow you to keep doors locked for security while providing a way for authorized tenants to gain access easily.
Our Offerings
At HELP Inc we offer a wide range of access control products, from our traditional server/computer software platforms to our Cloud-based solutions, to give you maximum flexibility. Whatever the size of your property, one single entrance or many across multiple sites, we have you covered.
Lock Codes
Say goodbye to keys. Lock or unlock your door remotely, set time-limited access codes, and always know when someone unlocks your door. You can create and disable codes at any time, so there's no need to rekey or change your locks.
Remote Control
Remotely lock or unlock your doors right from the app. You can let a visitor or a contractor into your property even when you're not there.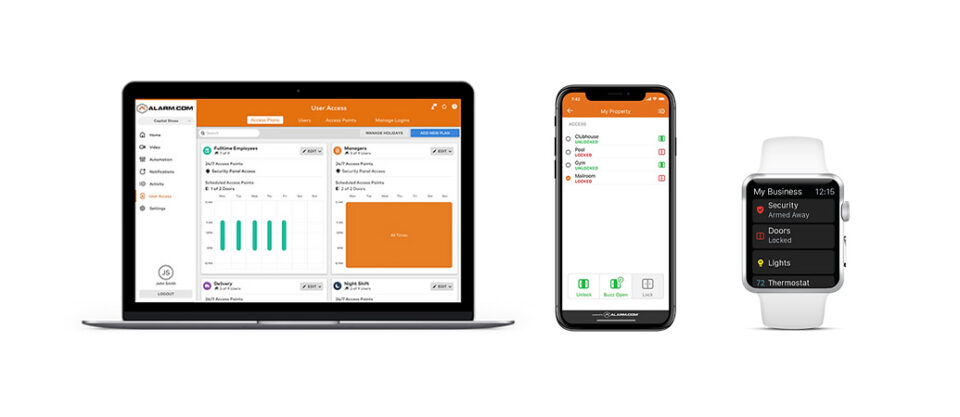 Manage Your Access Control System in a Variety of Ways
With a cloud-based solution, you have all the options. You can access it from a computer web browser, Smartphone, or most Smart Watches. Choose what makes the most sense for you.
KEYSCAN Access Control

Dormakaba's Keyscan door and elevator floor controllers provide reliable access control. The door controllers are designed to make access control as easy as possible to implement in your facility. The CA series of door controllers can be used for virtually any door where you want to regulate and monitor access. Interior or exterior doors can easily be fitted with readers, contacts, and an array of locking devices that suit your needs. Keyscan's EC series of elevator floor control units are designed to secure office or residential floors by requiring assigned credentials when using elevators. The door and elevator control units leverage the same architecture and software allowing them to be mixed and matched to suit any installation. Dormakaba's door and elevator floor controllers are trusted to satisfy virtually any new access control system or to augment an existing Keyscan system. In many retrofit cases, the controllers utilize existing infrastructure, including credentials, to increase cross-system security functionality and minimize costs.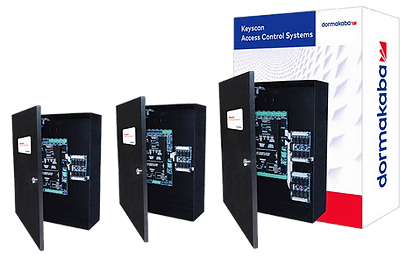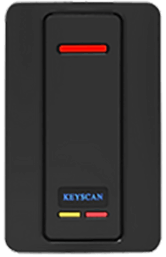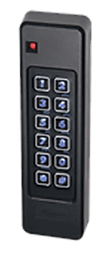 GT Series Versatile Multi-Tenant Security Intercom
Multi-Tenant Video Entry
Tenants or guards can quickly and easily identify visitors before granting them entry into their building. With a variety of sleek and modern entry, tenant, and guard stations, it's easy to meet the security needs of the building and the budget. When tenants change, property managers can make directory updates directly to the system using NFC technology or logging in remotely using a VPN connection
Contact Us for a Consultation Today