Skip to Content
Commercial Services & Maintenance in Southeastern Mass
Customized Commercial Security Services
Help Inc. offers customized commercial security services for businesses in Southeastern Massachusetts. We're here for you whether you need a simple intrusion alarm or a complete video surveillance system. For over 30 years, our experienced team has offered peace of mind and a boost in security for commercial businesses. As a locally owned and operated business, we understand the need to keep your employees as safe as possible. We offer 24/7 monitoring, annual testing, and maintenance to ensure your system is in optimal condition. Contact us to learn more!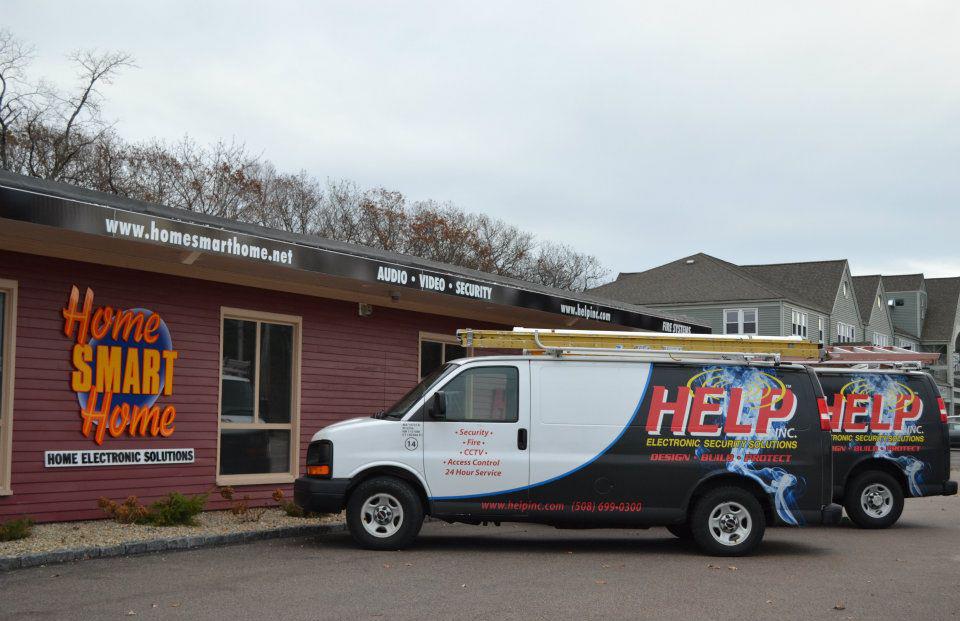 Benefits of Professional Commercial Security Services
Professional commercial security solutions are essential to the security of your business. The most significant benefits of commercial security services include:
Intruder Protection – Burglars may try to get in and out of your business without anyone noticing, but we can stop them in their tracks with a professional security system. The immediate alerts contact proper authorities quickly.
Fire Protection – Your business can go up in flames within minutes. Our fire detection services detect heat, flames, and smoke within seconds. 24/7 Monitoring – You get peace of mind knowing your business is monitored around the clock.
Convenience – You don't need to monitor your alarm system all day and night. Leave the responsibility of triggered alarm systems to the professionals.
Help Inc's Commercial Maintenance Services
Help Inc. is proud to offer commercial preventative maintenance services for our products. We recommend yearly testing to ensure your products are in optimal working condition. We thoroughly inspect all of your systems, no matter the size. We understand your commercial products may be exposed to elements, and high usage, and are typically out of sight and mind unless something goes wrong. Our experienced technicians perform maintenance services to boost the lifespan of your systems and give you peace of mind.
Commercial Security Products
Help Inc. uses innovative software and products to ensure your commercial security is top-notch. Our commercial security products include:
Burglary/Intrusion – Our comprehensive burglary alarm system is customized to your company's needs. It has panic buttons, a programmable keypad, motion detectors, and glass breakage sensors. Our Enterprise multi-system access system allows you to manage multiple locations from a centralized dashboard.
Access Control & Card Access – Our access control and card access solutions give you peace of mind and protect your employees and assets. We offer a professionally managed access system that only grants authorized people to access to specific locations. Our access control systems include card readers, intercoms, video surveillance integration, and key fobs.
Video Surveillance – Our video surveillance solutions offer a customized approach to fit any budget. We have innovative computer software platforms and Cloud-based solutions. Our Pro Series camera offers everything from crowd monitoring to occupancy tracking, while our advanced LPR (License Plate Recognition) solution offers self-contained outdoor systems.
Fire Protection Services – We offer fire alarm system installation, testing, maintenance, and detection services. We offer all types of systems, from a small system to a networked system for fire, smoke, carbon monoxide, and heat detection.
Why Choose Us as a Trusted Commercial Security Provider 
Help Inc. is proud to be one of the leading commercial security providers in Southeastern Massachusetts. Our customized, flexible security systems ensure you get the perfect fit for your business. Our staff is fully insured and trained to help you with all your commercial security services.
Contact Help Inc. Today!
Help Inc. is one of the only security companies in the area with an interactive showroom. We invite you to visit us and check out our exemplary security products. We're committed to creating long-term customer relationships with our clients. When you need commercial security products and maintenance, contact us today for more information!
Contact Us for a Consultation Today