Skip to Content
Systems Service & Maintenance in Plainville, MA
Help Inc - Electronic Security Solutions provides systems service and maintenance in Plainville, MA. Our technicians offer service during business and after hours for your convenience. Schedule a consultation today.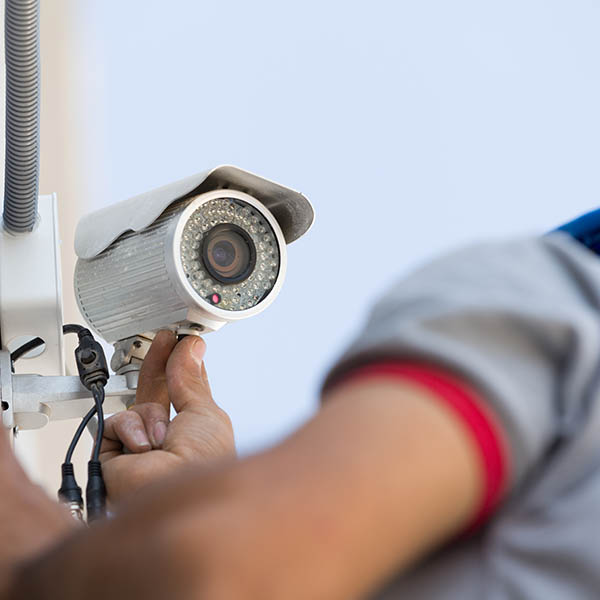 What Is Preventative Maintenance?
Most security systems are complex and require routine upkeep to function correctly. Preventative maintenance is the care of security systems through repair, replacement, installation, and beyond. Proper maintenance requires regular, in-depth inspections to deduce issues and keep them from occurring altogether.
It's worth noting that "preventative" is the keyword here. Preventative maintenance keeps your system working in optimal condition, eliminating or significantly reducing risks.
Below are common forms of preventative maintenance.
Maintenance & Tests for Video Surveillance
You may have purchased video surveillance as a prop to keep unwanted intruders away—with no intention of actually using it. Over time, however, you might forget to clean the camera lens or make sure the video's memory storage works. If the worst happens, and you need to refer to your surveillance system for help, you may discover unclear footage or no footage whatsoever. Don't regret not maintaining your video surveillance. Preventative maintenance can keep it in working order. Here's how:
Lens cleaning.
Updates for software.
Realignment or refocus of camera.
Camera memory storage quality.
Inspection & Maintenance for Intruder Alarm Systems
Intruder alarm inspection determines how well your system will alert you in the event of a break-in or burglary. Here's what inspectors look for:
Battery life and quality.
Motion detector sensitivity.
Contacts for doors and windows.
Alarm and signal communication.
Keypads and sensors.
Testing & Maintenance for Fire Systems
Most fire alarm maintenance is not mandatory but required. A fire system's quality has a drastic impact on you and the public. If you run a business or commercial property, you most likely need a yearly inspection for your fire system to ensure it's up to code. Some aspects inspectors evaluate are:
The security & hold of your alarms.
Alarms sensitivity to smoke & heat.
Your duct detectors.
The lights & horns that alert people.
Signal and communication quality.
Maintaining & Inspecting Access Control
Take more control over who comes in and comes out of your business, property or commercial facility. Access control maintenance includes but is not limited to:
Inspecting your system's card readers.
Analyzing your control panel's condition.
Checking your system's power supply.
How Does Preventative Maintenance Work?
Preventative maintenance works by scheduling an inspection for your systems. Our team will come over to your property and determine what your system needs. We'll evaluate how to best maintain and enhance your systems through detailed evaluation, making you safer and more comfortable in your home or property. Contact us for an inspection today.
Contact Us for a Consultation Today