Skip to Content
Residential Services & Maintenance in Southeastern Mass.
Help Inc's Customized Residential Security Services
Let our team give you peace of mind with our superior residential security services and maintenance plans! Help Inc. provides customized residential security services for homeowners in Southeastern Massachusetts. Our experienced technicians will help you find the best residential security system to fit your needs. For decades, we've offered the most innovative technology and rapid responses to ensure your family is protected from fires, burglars, and environmental risks. Help, Inc. is locally owned and operated, so you know you're in great hands. We can customize your residential security system with 24/7 monitoring, the ability to lock your doors, and even view who is ringing your doorbell. Contact us today for a consultation!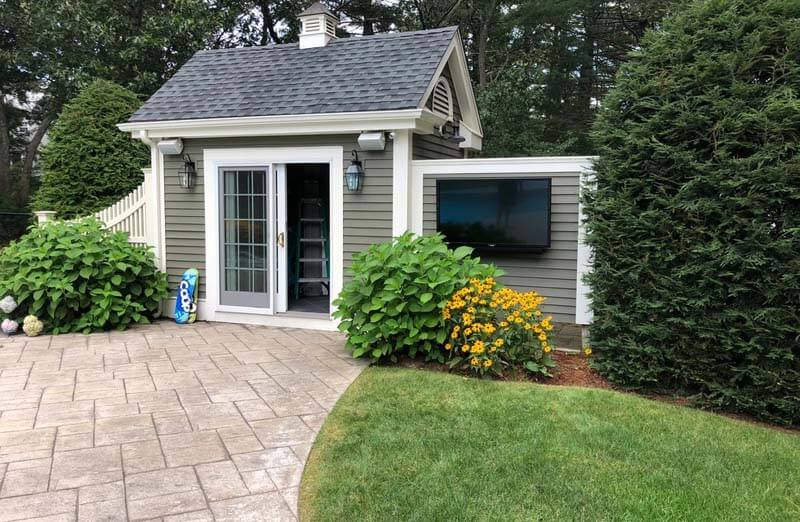 Preventative Residential Security Systems Maintenance Plan
Preventative maintenance ensures your home security system is functioning correctly. Proper maintenance requires inspections at regular intervals to reduce any issues and take care of the system as a whole. The most common forms of preventative maintenance for your security system include:
Video Surveillance – We test your video surveillance, update your software, and check your camera memory storage.
Alarm Systems – Our experienced technicians will inspect the motion sensor sensitivity, test the fire system, check the battery life, and inspect all signal communication.
Fire Systems – We perform a detailed inspection of your duct detectors, alarm sensitivity levels, lights and horns, and communication quality.
Access Control – Our team will analyze your control panel's condition, inspect the system, and check the power supply.
Benefits of Professional Residential Security Services
A burglary happens every few seconds, so keeping your family as safe as possible is essential. The best news is that our residential security systems are about much more than keeping out intruders. The most significant benefits of professional residential security systems include
Emergency Detection – A security system can monitor and send alerts for fires, smoke, heat, and other emergencies.
Intruder Protection – While a security alarm cannot completely stop an intruder from coming into your home, it will often scare away burglars and notify the local authorities.
Remote Monitoring – Monitoring your automation system from your smartphone is accessible through the app that allows you to lock doors, check the system, and even view cameras.
Energy Savings – You can easily connect your home automation to your thermostat and lights to adjust them at different times of the day.
Home Control & Automation System –Control your home's lights, HVAC system, and alarm from the convenience of your smartphone with our innovative system. We offer 24/7 professional monitoring and technology powered by Alarm.com.
Home Security– Going beyond crime, our home security system protects your home and family. We customize your home security system to fit the needs of your home, from basic security doors and motion sensors to control of your garage doors and locks. Our home security system can monitor the security and functions of your home from the palm of your hand.
Home Automation– Enjoy peace of mind with our home automation solution that gives you power. A mobile app can control your room temperature, access control, alarm systems, lights, and more.
Life Safety Alarm System –Our 24/7 fire alarm detection and monitoring system steps in for you when you're away. Our alarm system provides water leak detection, low-temperature furnace monitoring, fire alarm monitoring, medical alert, and more.
Home Fire Alarm System– Our fire detection and alarm system can be customized for any size of home. The alarm system alerts you for heat detection, fire, smoke, and carbon monoxide. We offer 24-hour monitoring to help boost your safety in the event of a fire.
GPS Vehicle Tracking –Our GPS vehicle tracking device tracks approved vehicles and alerts you if you've left the garage door open or the alarm unarmed as you pull away. The GPS tracking system allows you to set email alerts for each vehicle's speed and location.
Why Choose Us as a Residential Security Provider?
Help Inc. specializes in Fire, Security, Access Control, CCTV, and Crisis Management Systems. We put your safety and security first by offering the best residential security products. Our team is happy to customize a flexible security system perfect for your home. Our yearly rates for monitoring rival any of our competitors, and our professionally trained operators are always there for you in times of emergency.
Contact Help Inc. Today!
We invite you to view our products and meet our team in our interactive showroom. Our residential security system options are of the highest quality, backed by a fantastic group of fully insured, trained individuals. Contact us today for more information!
Contact Us for a Consultation Today