Skip to Content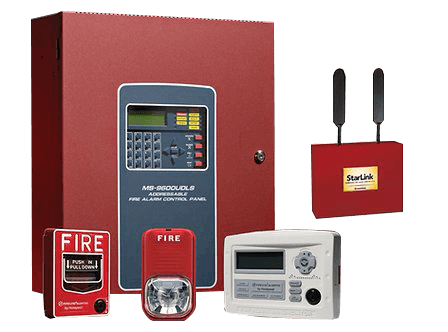 Solutions We Offer
Fire Alarm System Testing
Fire Alarm System Maintenance
Fire Alarm System Installation
Fire and Carbon Monoxide Detection
24/7 Monitoring
We provide a number of fire detection and notification solutions for Commercial and Residential customers alike. Give yourself peace of mind knowing that life and property are protected, and authorities have been notified. Building codes, in most cities and towns, require that there be a certain number of devices placed in specific areas of the building. Let the experts at HELP, Inc. build the perfect system to meet your needs. Our experienced HELP, Inc. team can design, install, and maintain systems to help protect our Commercial and Residential customers. We are unique, we don't just create solutions: we create flexible solutions that are just right for your business.
Before starting any project, our team will assess your specific needs. Then, we work with you to develop an integrated solution that works today with the possibility of growing as needed in the future. Because our certified technicians are trained on most major systems, regardless of vendor, they are not limited to working with certain products. We don't do cookie cutter solutions and we won't sell you a system you don't need. Our team of veterans is also never more than a phone call away to answer your questions or solve your problems.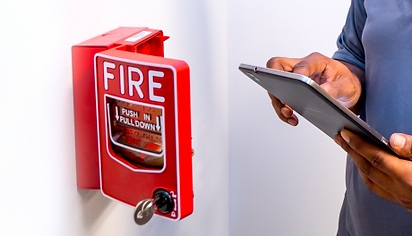 Fire Alarm Testing & Maintenance
A fire alarm system that is not tested is NOT reliable.
You may be putting your business and employees in harm's way without testing your system as required at least once a year. Our certified, technicians have the training to test and inspect your fire alarm system to the NFPA code standards. You can be assured when the time comes your fire alarm will work properly to protect yourself and your investments. We are a full-service fire protection company, providing a variety of fire protection systems and testing services for our Commercial and Residential customers. We currently provide quarterly, bi-annual and annual testing for many of the local schools, municipalities, and other commercial buildings in our area.
Fire Detection & Alarm
Help Inc. provides everything from a small conventional system to a large, networked system for fire, carbon monoxide, smoke, and heat detection. We also offer high-sensitivity and specialty hazard detection.
Communications & 24 Hour Supervised Monitoring
A system doesn't just need to work; it needs to communicate effectively, immediately, and without fail. Our comprehensive range of systems includes annunciation and mass-notification systems, nurse calls, intercom services, and emergency call boxes. We also use the latest in network and cellular transmission paths to communicate from your facility to the Help Inc. monitoring center.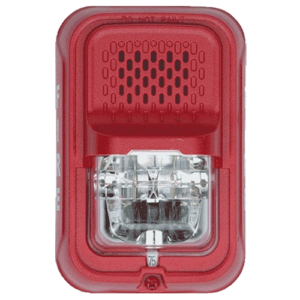 Contact Us for a Consultation Today