Skip to Content
Residential CCTV, Cameras, and Surveillance in Southeast Massachusetts and Rhode Island
Reliable Surveillance Solutions With Help Inc.
A surveillance camera is a powerful tool to add to your security plan, allowing you to monitor and prevent unauthorized access to your property. Homeowners in Southeast Massachusetts and Rhode Island looking to enhance the security and protection of their property trust the experts at Help Inc. to install and maintain their CCTV surveillance solutions.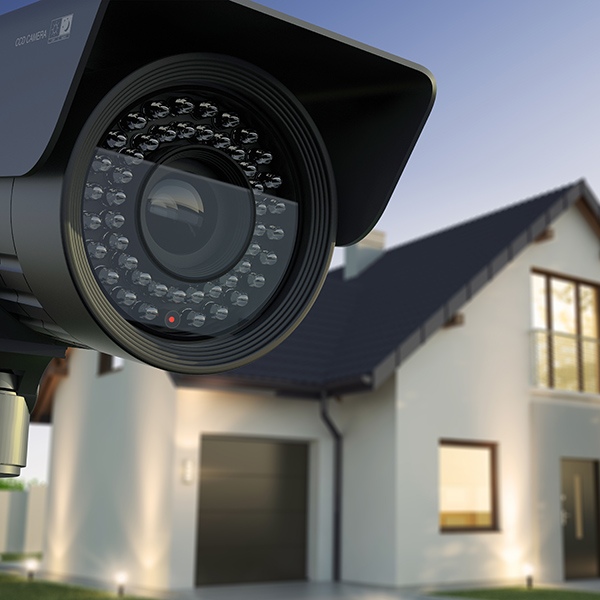 Choosing the Right Video Surveillance Option
Choosing the right surveillance system is critical to your home security operations. When you trust our experts, we work tirelessly to ensure you find the ideal device for your home, no matter your budget. We'll determine the resolution, size, range, and onboarding technology that best suits your needs. We have a solution for you, whether you want security cameras that run on your wireless network or by hardwiring cables.
Our Security Camera Options
Our advanced surveillance cameras come equipped with customizable features such as:
Stationary or Motorized
Audio Options available
Durable, vandal, and weather-resistant cameras
Enhanced night vision capabilities
Smart motion tracking
Enhanced Analytics
Incorporate Video Surveillance into Your Home Security Plan
Peace of mind begins with knowing what goes on around your home. Incorporating surveillance cameras allows you to have a personal security guard 24/7. The sight of your surveillance equipment alone will deter most criminals from stepping foot on your property, and those that try will be detected instantly, preserving the safety of your home.
Our Home Surveillance Services
Our services include:
Planning and Placement: ensuring optimal coverage.
Installation: We handle the installation and then walk you through how it works.
Storage and Monitoring: We offer video storage plans that allow you to retrieve necessary data, including Cloud storage options
Troubleshooting: When your system has a problem, our responsive team is here 24/7.
We work alongside our customers, from inspiration to installation and beyond, to ensure complete satisfaction.
Optimize Your Residential Property
Help Inc. operates on a commitment to safety and comfort for all our customers. We strive to honor our commitment daily by offering a range of protection and comfort services that make your home secure and enjoyable. We provide fire protection services, security systems, and high-quality audio-video solutions.
Let's Discuss Your Safety
Help Inc. offers comprehensive, integrated surveillance systems tailored to our Southeast Massachusetts and Rhode Island customers' unique needs and budgets. Our dedicated team is available to answer any questions or concerns you may have, so don't hesitate to contact our professionals today to schedule your customized residential camera surveillance consultation!
Contact Us for a Consultation Today