Skip to Content
All-In-One Solution
Our fully-integrated solution allows you to monitor and control your business through a single, mobile-friendly interface. With just a few clicks, you can secure your system, view live-streaming video, manage employee access, regulate energy use, and much more. We leave nothing to chance. You will have peace of mind knowing we've selected the best names to protect your business including. Interactive solutions powered by alarm.com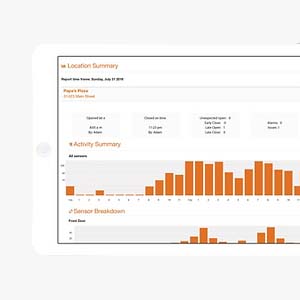 Business Analytics Integration
Get visibility into business activity trends to make smarter decisions around staff, promotions, energy use, and more. Easy-to-understand reports let you quickly see activity patterns across your business and spot unexpected changes.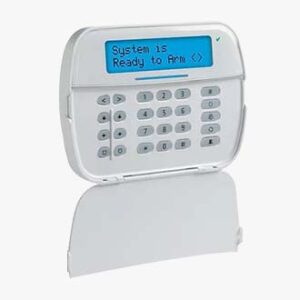 Unique User Codes
Manage employee access to your business across multiple locations with unique User Codes. Remotely add or delete codes with ease without calling the alarm company or using keypad.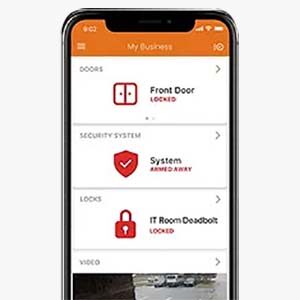 Keeping You Aware
Did someone go into your office? How about the stock room? Or the server room? Get notifications from your smart security system regardless of whether it is armed keeping you informed in real-time. Distinguish between real and false alarms and confirm your business opened on time all from the convenience of your smartphone.
Multi-System Access
Control all your properties (and systems at those properties) with a single log-in. Our Enterprise solution allows you to manage multiple locations from one centralized dashboard.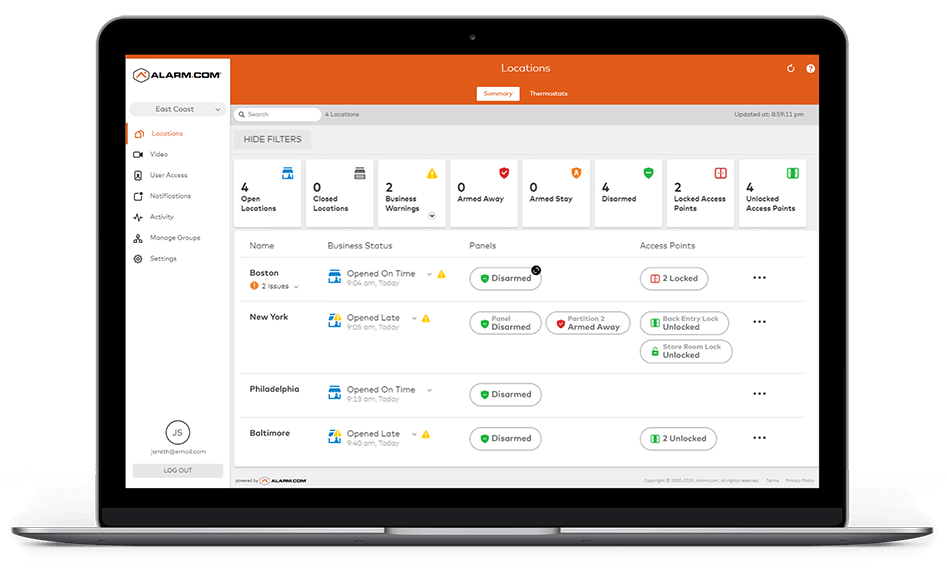 Commercial Video Surveillance
Our Solutions
At HELP Inc we offer a wide range of commercial video surveillance solutions to fit almost any budget. From our server/computer software platforms to our Cloud-based solutions we give you the maximum flexibility. Whatever the size of your property from just a couple of cameras to hundreds across multiple sites we have you covered.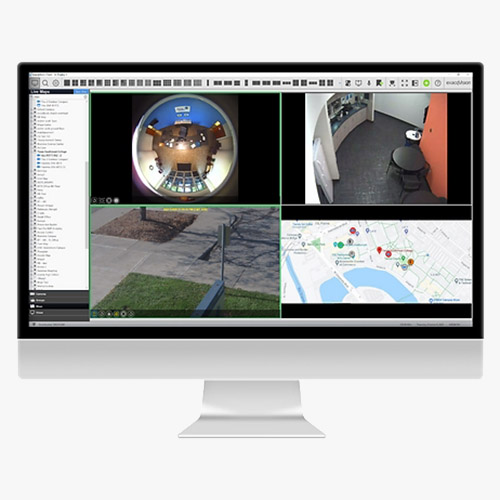 ExacqVision


Exacq is one of our premier server/software VMS platforms. With multiple options for Windows or Linux-based systems and many different hardware camera server configurations. From there High Capacity Z-Series Servers to their cost-friendly Q-Series they have a solution to fit almost any budget and capability.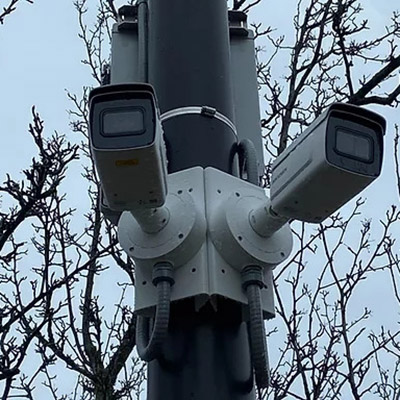 LPR Solutions
We offer some of the most advanced LPR (License Plate Recognition) systems on the market. We offer custom, completely self-contained outdoor systems that will bring the crucial data back to you over LTE network services. Our robust system can capture thousands of plates per day and maintain that data for months on end.
Contact Us for a Consultation Today